All Episodes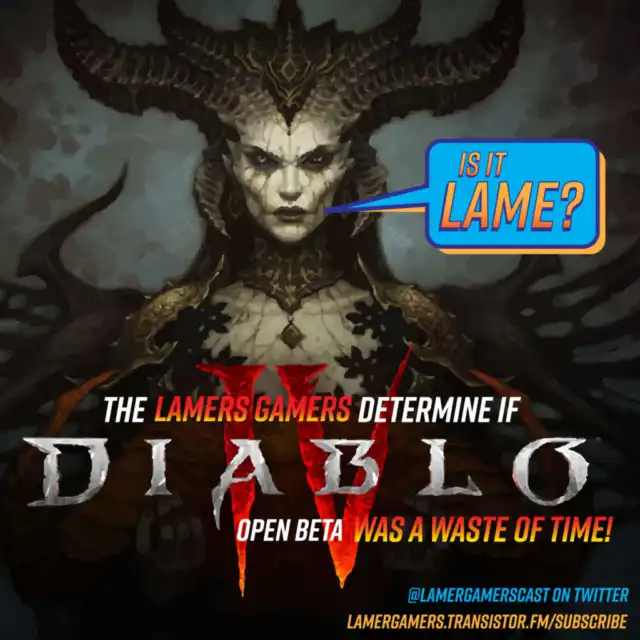 Diablo IV Open Beta - Is it Lame?
Was Diablo IV Open Beta Lame? Find out as the Lamer Gamers Travis, Skylar, and Ryan go over the character selections, open world, quests, story, graphics, sound and more in this Open Beta preview! Then the Lamer Gamers determine if Diablo IV is lame!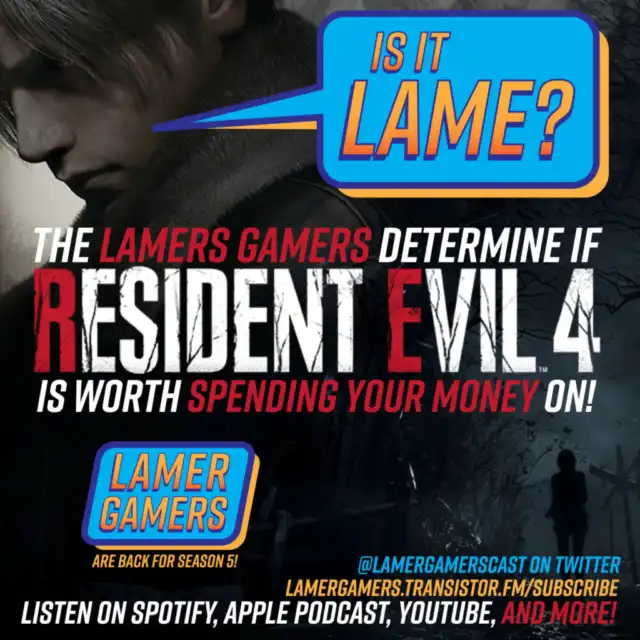 Resident Evil 4 Remake - Is it Lame?
The Lamer Gamers determine if Resident Evil 4 is worth spending your money on and ask the ultimate question...Is it Lame? Listen as Rowdy5000 tries to convince Lamer Travis if this game is worth playing. Rowdy also gives a history of Resident Evil 4, how its different, how it's b ... Show more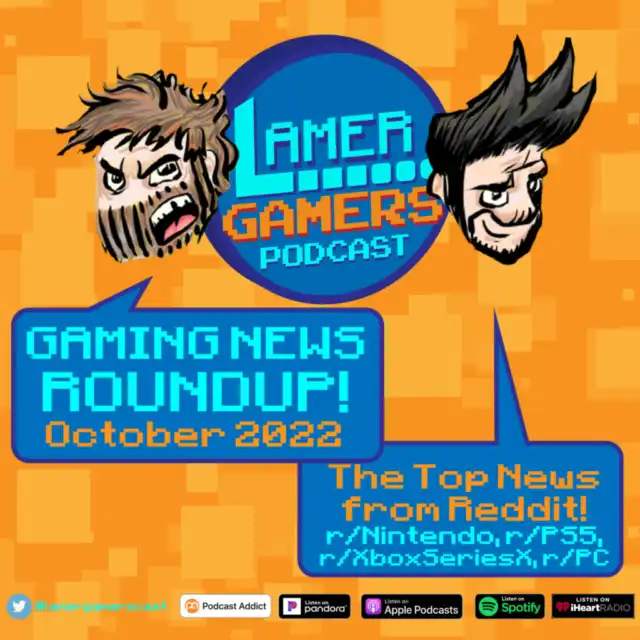 News Roundup! October 2022
Lamer Gamer Travis rounds up the top gaming news from Reddit Nintendo, Reddit Xbox, Reddit PS5, and Reddit PC in the now monthly News Roundup episode!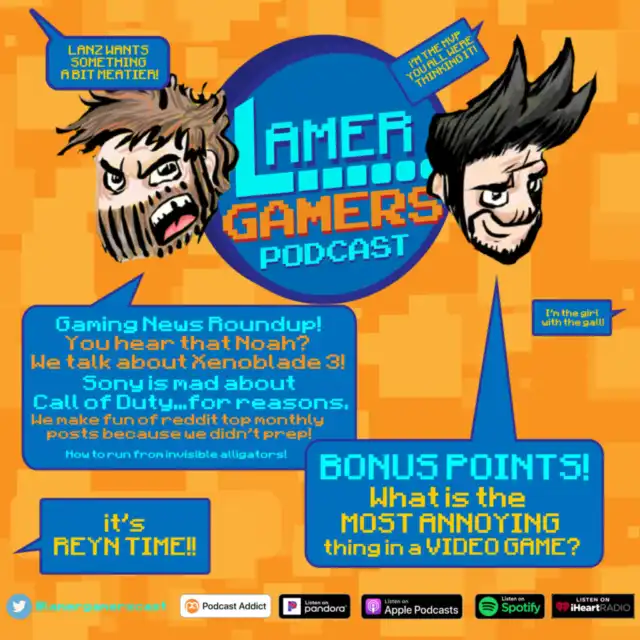 What is the MOST ANNOYING thing in a VIDEO GAME?
What is the MOST ANNOYING thing in a video game? XENOBLADE CHRONICLES 3! (YOU HEAR THAT NOAH?) Sony is mad about Call of Duty We make fun of reddit top monthly gaming posts. How to Run From Invisible Alligators on Conan Exiles! AND MORE!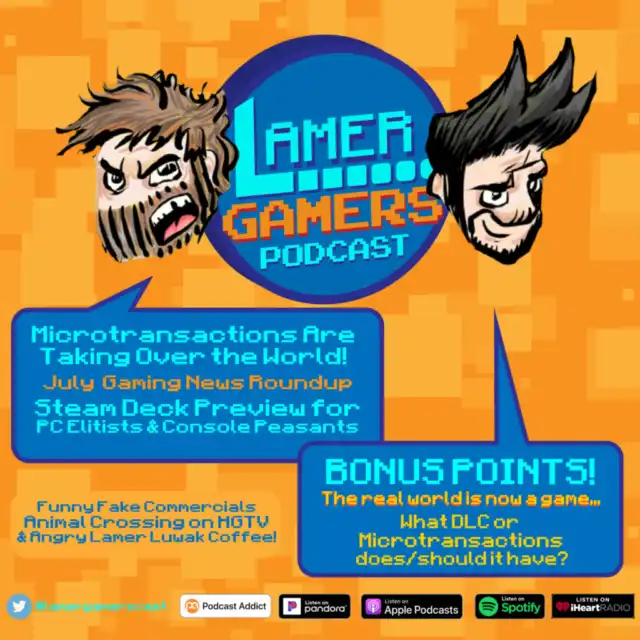 Microtransactions Are Taking Over the World!
Helllloooo Lamer Gamers this is LamerTravis and Rowdy5000 for the Lamer Gamers Podcast! (Portage Park links below!)In today's episode we're going to break down the latest gaming news from the last couple weeks from Nintendo, Playstation, and Xbox. Our Nintendo section will have a ... Show more