All Episodes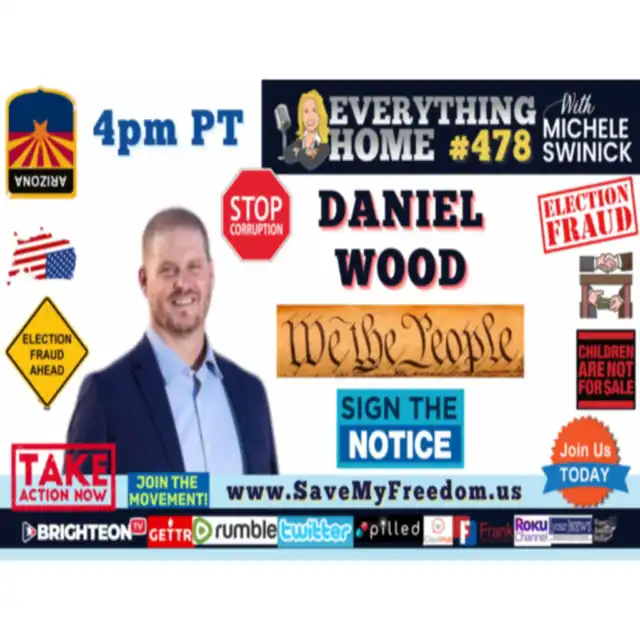 478:Taking Back Arizona & America By Following The Constitution & We The People
6/16/23: Daniel Wood filed a Remonstrance in the Arizona Supreme Court, with the Governor, Senate, House, AG & the Mari-Corruption Board of Supervisors. This addresses the unconstitutional ELECTIONS in Arizona & the Nation. The Remonstrance was filed on behalf of The People of Ar ... Show more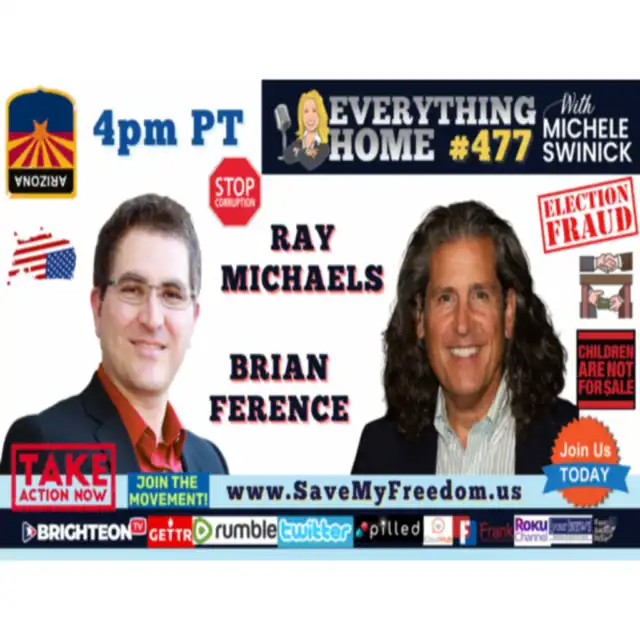 477: Arizona Corruption Exposed - Chaos, Lies & The Cast Of Characters...Oh My!
6/9/23: Ray Michaels - Chair of LD8 & Brian Ference - MAL of MCRC (we love to abbreviate in Mari-Corruption County). The Boys are back in town & setting the record straight on what's happening in the battle between the Hall of Justice (Grassroots) v Legend of Doom (AZGOP & Rino E ... Show more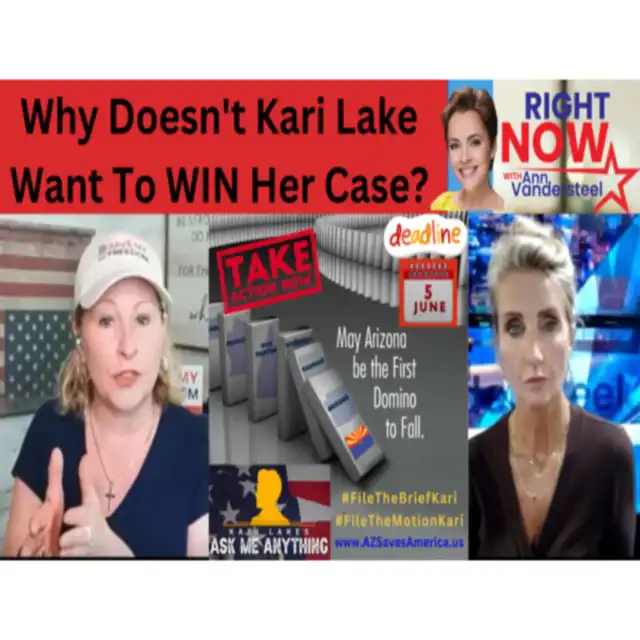 476: Why DOESN'T Kari Lake Want To WIN Her Case? Filing Rule 59a Today WINS IT!
SAVE MY FREEDOM TV...Your Censorship-Free, Safe Space, Sanctuary Speakeasy for Patriots 5/31/23: Michele Swinick joins Ann Vandersteel on Right Now to discuss the ONLY strategy for Kari Lake to WIN her case & have the election "Set-Aside." Her attorneys have it all wrong. The Sup ... Show more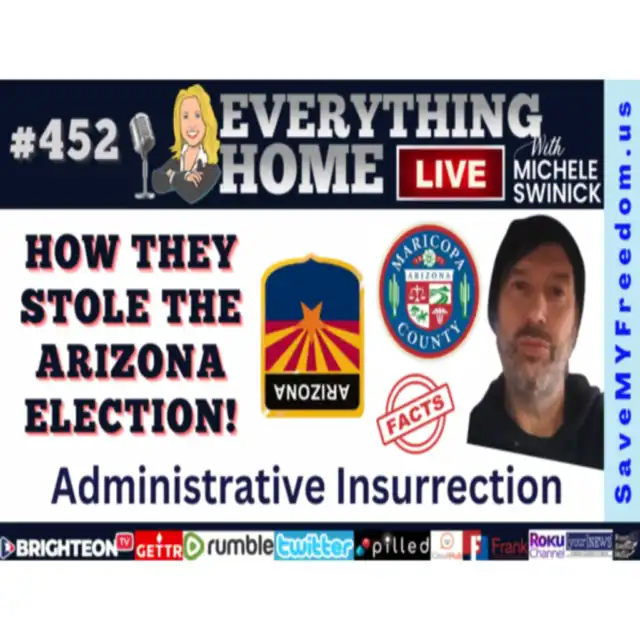 452: Arizona Election Crimes Exposed - How Maricopa County Stole It - FELONY!
It Was An Administrative Insurrection On November 8th & Maricopa County Committed A Felony! This Is NOT A Theory - We Provide Their Own Documents, Processes & Procedures. Arizona Wasn't The Only State & 11/8 Wasn't The First Time! EVERYONE in the country needs to see the evidence ... Show more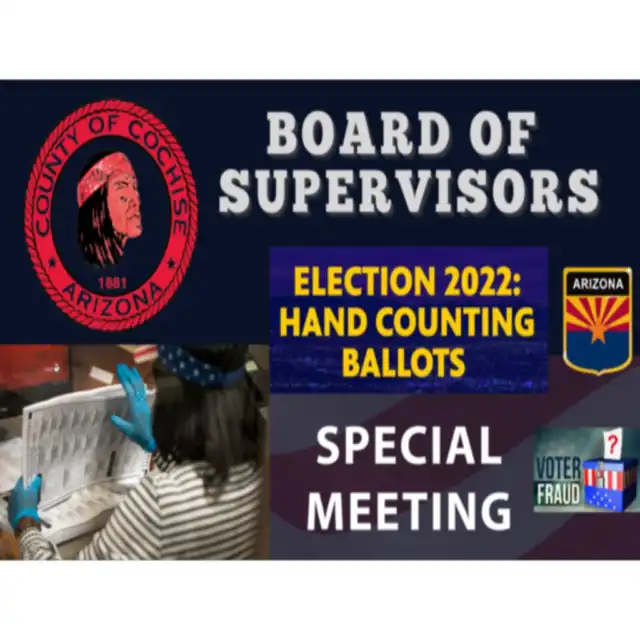 399: Cochise County, AZ To Hand Count The Ballots For Midterms & Stop The Fraud
Cochise County, AZ - Hand Counting Ballots Special Meeting Of The Board Of Supervisors - They Voted YES & Now The Backlash From The "Left & Right" Begins! The Secretary of State, Katie Hobbs (dem), threatened to file a lawsuit & the County Attorney (rep) stated he would not repr ... Show more